[ About JCI | JCIP- Bai Lawanen, Inc. | e-Kubing | Downloads | Projects Gallery | Announcements | Contact Us | Archives ]
About e-Kubing
Welcome to e-Kubing, the official electronic newsletter publication of the JCIP- Bai Lawanen, Inc. Get to know the latest events, projects and other happenings within the chapter by browsing through this two-part newsletter.
The first part is aptly entitled "MEMBERS: Princesses Without Equal." This portion aims to improve the communication channel within members in the chapter and encouraging fellowship. Articles featured here will be divided among three categories:
Regular Columns, which are articles already featured in the printed version of Kubing as provided by our regular columnists as they talk about family (Cherylicious), beauty (M-Style), Travel (Paint the Town Red), and fashion ( StyleStruck);
Member Features, which are articles featuring an exemplary Bai Lawanen. Here, members get a chance to know more about other members and learn from them as the featured member shares a part of her life to the chapter; and
News About Us and Stories of the Moment, which are articles featuring the joyful and successful events of the personal lives of Bai Lawanens, and musings, literary works, and other interesting pieces as written by Kubing contributors respectively.
The second part, LAUNCH: News Off The Press, features official Junior Chamber business, and serves as the news coverage of the many projects and activities undertaken by the chapter in their relentless effort to tap into the many opportunities that the organization makes available to them. The articles are divided according to editorials, features and the four areas of Opportunities: Individual, Community, Business, and International
Other articles are found in the Archives section.
Members: Princesses Without Equal
Regular Columns
FAMILY: Cherylicious
by VP-Individual Cheryl Ang
<![if !vml]>

<![endif]>The Expectant Mommy
As her months of expecting comes to a near end, Cheryl shares with us her joys and pains from getting advices from other mommies, experiencing the dance moves of the little bundle of joy in her womb, to the dilemma of purchasing the perfect baby paraphernalia for the home.
The Love of My Life
This is a must-read for the all the romantics out there. In this article, gush and be touched as Cheryl describes to us the special treatment accorded to her by her love of her life (a.k.a. JCIP-Cagayan de Oro President Jeffrey Tan) during her months of pregnancy.
<![if !vml]>

<![endif]>
Our Little Princess
Lia Patrice is now 5 months old. Read how a radiant mother proudly writes about her little princess and her musing as to how other people simply cannot see that her adorable baby is a replica of her.
<![if !vml]>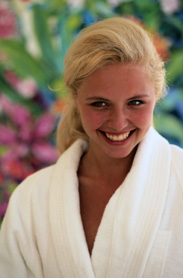 <![endif]>BEAUTY: M-Style
by PRO Margie Velasquez
While all of us want to look good, only a few of us are blessed with the flawless faces of celebrities like Jodie Foster or Nicole Kidman. Don't despair though, as we can still look our best by carefully putting on make-up to cover our flaws and presenting our perfect self to the world out there. Margie tells us how.
Make-Up For Every Face Shape
Take the next step towards becoming the ultimate beauty by doing your make-up according to your face shape, whether you have the perfect oval face or the not-so-perfect triangular shape. Margie gives us the specifics.
All About Lips: Thin Lips, Rich Lips, Full Lower Lips
Get the sexiest lips and kiss your way to the heart of the love of your life. Read Margie's helpful tips on choosing the right colors and the basics of applying lipstick for the ultimate sexy lips.
TRAVEL: Paint the Town Red
by EVP Gean Cesar
Gean gives us a low-down on the different facets of white-water rafting. It's not just sitting on water rafts. There's so much more to it. For adventure
lovers, this is a must-read.
<![if !vml]>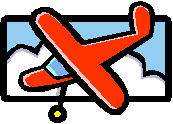 <![endif]>Sinulog Anyone?
Attending On-To's with her fellow Bai Lawanens has always been fun. Much more so when the induction of the JCIP-Zugbuana was held in the same week as the Sinulog Festival!
General Santos: The Tuna Capital
This article is all about the 2nd ACM-RCM as experienced by our EVP. For those who were not able to attend, get the details here.
<![if !vml]>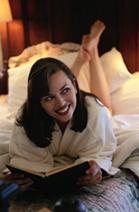 <![endif]>FASHION: Style Struck
by Dir. Jaylyn Magsalay
Trend Alert: The Stylish Shrug
Many of us never heard of the shrug before this article came out. Good thing we have our very own fashion designer telling us about this absolute closet staple!
On Top With The Tank Top
The tank top is in. Our resident fashion enthusiast reminds us about how fashionable a simple tank top can be and gives us a few tips on purchasing a good one and how to wear this classic.
Member Features
Spotlight on Mimi Pimentel
Dubbed as one of the most sought-after fashion designer and couturier in the city, Mimi gamely participates in a one-on-one interview with JCI Dir. Grace Ang.
Jayree: Being A Princess
Join IPP Jayree as she shares with you her Jaycee life, how she started and her climb towards leadership excellence, how she handled the ups and downs, and the people who helped her along the way.
Spotlight on Pam Pagente
Congratulations on passing the board exams, Atty. Pamela Bacan-Pagente! Here, JCI Dolette Banzon writes about Pam's how she got started and her passion for law as told to her by the new lawyer in our midst.
News About Us
New Baby on the Block
JCI Treas. Nathalie Ang happily reports to us that the much-awaited arrival of Lia Patrice Ang, daughter of VP-Individual Cheryl Ang and JCI Sen. Jeffrey Ang.
Diana + Harry = A Christmas Wedding
No, there is no chapter twinning happening here. It is simple the meeting of two hearts – one from JCIP- Bai Lawanen, Inc. and the other, from JCIP- Cagayan de Oro. J
Another New Baby on the Block
JCI President Emma Tan and the newest addition to the Bai Lawanen family, Khristian Louis!
Stories of the Moment
Soulmates, Anyone?
by JCI Mem. Dolette Banzon
Some time ago, someone asked me how I knew that my husband was THE one for me. Come to think of it, how did I know? We certainly disagree on most things. He has a completely different perspective on life and the things around us from my own. And we are like opposite ends of a spectrum when it comes to attitude and behavior. So how come I like this guy?
Like the excerpt? For the full article, click here!
Being A Mom
by JCI Mem. Dolette Banzon
I was playing with my little girl on the bed. I looked at her and I could not believe that I gave birth to her --- that she actually came from somewhere inside of me. A miracle --- such a beautiful miracle indeed! I must admit that I got pregnant a tad late in my life. It was a time when most of my friend's kids were in pre-school already and I am just at the starting line. Still, it is better late than never. And I have my sweet little girl to show for it, never mind the difficult pregnancy that came with my age. And never mind, too, that she came out two months early.
Like the excerpt? For the full article, click here!
PARENTING: Answering Your Kid's Questions
by EVP Gean Cesar
Children never stop asking questions...three -year olds love to ask "whys" even if they don't always care about the answer. So, if you are experiencing the same dilemna I have, here are some tricky answers for some tricky questions your kids may ask:
1. Why do people hiccup?
People hiccup to tell us when we're too full of food or air. That's why hiccups kick in after we eat too much.
Like the excerpt? For the full article, click here!
LAUNCH: News Off The Press
Editorials